Sep 30, 2011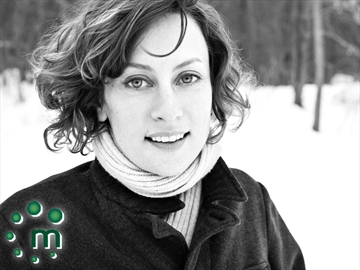 Sarah Harmer/Isaac Foundation Gala
Submitted photo
COBOURG — Sarah Harmer will be performing at the 2nd annual Isaac Foundation Gala being held Saturday, Oct. 1 at Cobourg's Best Western Ballroom. The Isaac Foundation is a not-for-profit organization that funds research aimed at finding a cure for children's MPS VI.
Northumberland NewsCOBOURG — Juno award-winning musician Sarah Harmer will be lending her voice to a local fundraising gala for the Isaac Foundation.
Formed in 2006 by Andrew McFayden and Ellen Buck-McFayden after their son, Isaac, was diagnosed with mucopolysaccharidosis VI (MPS VI), the foundation funds innovative research projects that aim to find a cure for children's MPS VI.
MPS VI is caused by the lack of an enzyme in the blood that breaks down complex sugars which then build up in the tissue, organs, and bones and leads to, among other things, hydrocephalus, heart and airway disease, spinal cord compression, stiffening joints and stunted growth.
Isaac was diagnosed with the disease when he was 18 months old. At the time, he was only the third child in Canada diagnosed with MPS VI and there was no approved treatment. Luckily, approval came shortly after Isaac's diagnosis and he began treatment that he continues to this day.
"It's not a cure but it's his life-boat until a cure is found," said Mr. McFayden. "And Isaac has that future back that he never had without treatment."
Since the foundation formed, it has raised $240,000 for research and by the end of the year Mr. McFayden plans to make it $300,000. With most of their major fundraising events happening outside their home-base area, Mr. McFayden said they had always wanted to have a gala and thought it was the perfect event to have close to home.
"This is the second year we're having the gala," he said. "Last year was a great success, Ron Sexsmith performed and we were able to raise $20,000. This year we're hoping to raise $40,000."
A great deal of international support and recognition has come from big names such as musician John Mayer and Major League Baseball star Roy Halladay, who both have become close friends of Isaac and the foundation.
John Mayer, who Mr. McFayden said often lends a hand to raise awareness of the organization during his concerts and on his website, will be the recipient of this year's Foundation 'Lifetime Impact Award', an award presented to a person who has made a positive impact on and increased Isaac's quality of life as he fights MPS VI.
Last year's recipient was Kitchener-Waterloo MPP Elizabeth Witmer, who tirelessly advocated to secure funding from the Ontario government to fund the life-sustaining treatment that Isaac receives at The Hospital For Sick Children on a weekly basis, said Mr. McFayden.
"We're always so humbled with people and their desire to help," said Mr. McFayden. "People seem to read about Isaac's story and they want to help, we're really very fortunate and couldn't ask for more."
The Isaac Foundation's 2nd Annual 'Gala For A Cure' will be held Saturday, Oct. 1, at the Best Western Ballroom in Cobourg. Tickets for the event, which include a wine tasting by Huff Estates Winery, hors d'oeuvres, dinner, Ms. Harmer's performance, a silent auction, and dancing, are on sale now and can be purchased by contacting Ellen Buck-McFadyen at 705-395-8854 or ellen@theisaacfoundation.com.
For more information about The Isaac Foundation, Isaac McFadyen, or MPS VI, visithttps://www.theisaacfoundation.com.