Hi Everyone,
Just a quick note to let our families, friends, and supporters know that our Annual Gala for a Cure and Rare Disease Symposium, traditionally set to take place in November each year, will have to be postponed. Our new date is April 4-5 for the Patient Symposium and April 6th for our Gala Celebration. I hope you can all join us during that time, because we certainly will have some wonderful news to celebrate together!
We've had to postpone our events because our family will be relocating to Italy beginning in October as Isaac has been accepted into the Gene Therapy Clinical Trial!!
So what does this mean exactly? As many of you know, we have been tirelessly fundraising and supporting this gene therapy project for MPS VI since it's inception 12 years ago. We've been fortunate to have a lot of support during these fundraising drives, and we've been lucky to help ensure this project and this research has thrived over that time. This gene therapy project has now moved from the lab to the clinical setting, and Isaac will be the 5th patient in the world, the second to be infused at the highest dose, and the 1st North American to receive gene therapy for MPS VI. We are beyond thankful, excited, and nervous all at the same time.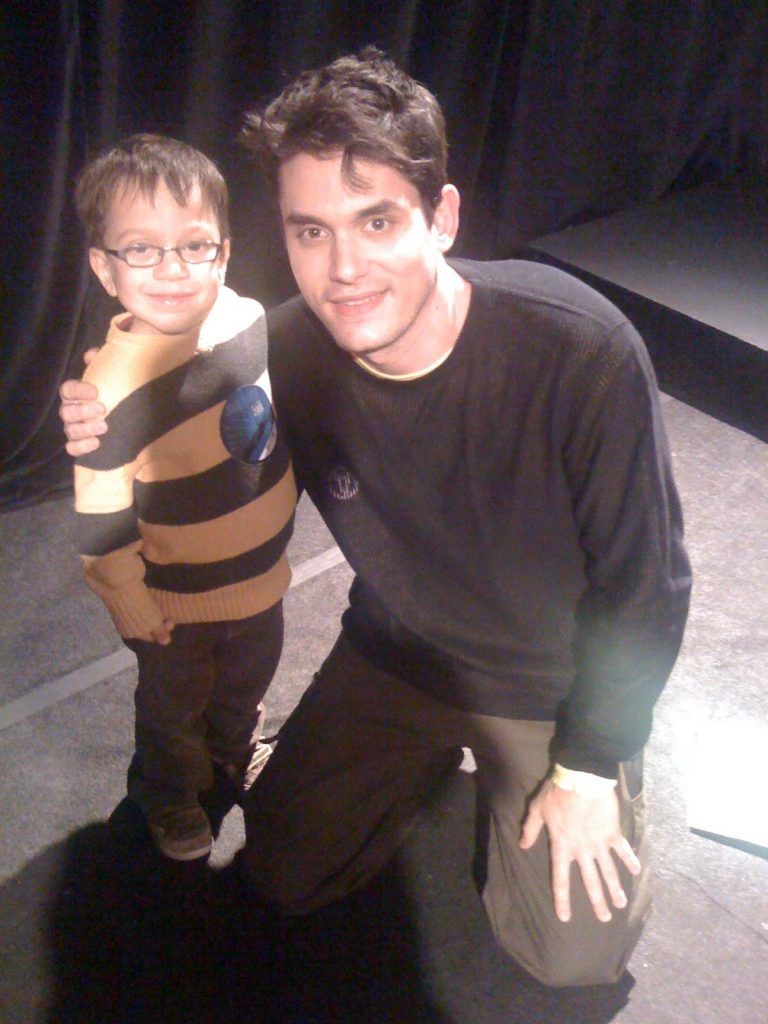 It's been a long journey since Isaac's diagnosis 12 years ago. Since then, we've had to fight to gain access to a life-sustaining treatment for him, watched him endure multiple and very serious surgeries and complications, and sat by him as he fought for his life in the ICU only 1 short year ago. This has been an emotional battle, one that has taken courage, stamina, and a lot of Hope. We've stood in the rain at small BBQs, coming away with something like $47 for our efforts, but always $47 closer to finding a cure for our kids. We've hosted marathons, golf tournaments, our annual Galas. We've travelled the world speaking about our organization, fighting for our son and other kids in need, sharing our story with anyone who would listen, anyone who could help us get closer to our goal.
We've had some wonderful help and support. Elizabeth Witmer, the former PC politician in Ontario, helped us gain access to the drug Isaac needed to stay alive long enough to get us close to a cure. Brandy and Roy Halladay were the first to believe in our organization when we were small and simply trying to survive. And John Mayer has been alongside us to provide an escape for our boys every time he's in town, always treating them both with such love and compassion, allowing them some time to spend with their musical hero. He helped raise awareness of our son, of our cause, and our mission. He helped us get here today.We've also had dedicated physicians and surgeons (Dr. Karsli and Dr. Rutka!), and tremendous care here at Sick Kids' Hospital (Dr. Raiman and our 4C Nurses!) to help us along the way. We are lucky to have had someone to talk to through it all (Stuart and Jess), and someone who made us a priority in his life to help us raise the money that has helped bring us to this day (Danny Michel!)
This journey has also brought incredible families into our lives and to our organization to fight alongside us as part of The Isaac Foundation.
And you – you've all helped us get here for our kids, and we can't thank you enough.
Through it all, we've always believed we would find a cure for our son, and we truly feel that this gene therapy is as close to curative (if not definitively curative) as we will ever get. We are incredibly lucky that Isaac will have access, and we're thankful to the Italian researchers for allowing us the opportunity to be in this clinical trial.
As we prep for the trial, we're busy learning Italian, booking accommodations and travel – all from isolation in our home. As many of you know, the treatment that Isaac will receive gets attached to a harmless virus called AAV8. If he comes in contact with that virus (a virus which is highly prevalent in the general population) and develops neutralizing antibodies to that virus before his infusion, his body will fight off the gene therapy infusion, rendering the treatment unsuccessful. We know he is antibody negative for AAV8 now so we are taking all precautions to ensure he does not get this virus before his infusion in November.
Since June, we've been living in virtual isolation, ordering our groceries online and having them disinfected before coming into the house. We've had no visitors, don't go visiting places, and are simply spending time with each other, enjoying our wonderful lives, allowing the news to soak in, and celebrating together. Gabriel and I have wandered the golf course together, and we've been taking some family journeys to secluded parks and beaches and drive-in movie theatres, as well as hanging out by our own pool at home. Now that we are a few weeks from leaving, we thought it time to share with you all the good news and thank you for the incredible support you've provided along the way.
We will update as much as we can as things progress. For now, thanks for being with us throughout this journey, for supporting us through the difficult and the beautiful moments alike. We're forever grateful for the support we've received, for your help in our mission, and for your steadfast belief that we can, and will, work to find a cure for our son.
We're almost there, and we look forward to packing a full house at our GALA FOR A CURE in April to celebrate, thank each and every one of you in person, and then prep for the next phase – bringing this gene therapy to Canada and the rest of the world for all patients in need.
With Love Always, The McFadyen Family